the feral peacock of Oakland speaks for us all
let us all scream relentlessly in our hearts (like the new regulations for japanese roller coasters)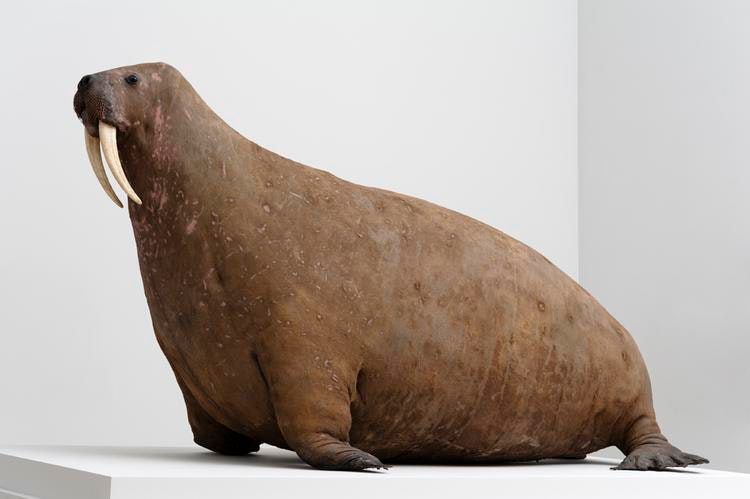 Well friends, it's been a helluva few months. It hasn't felt appropriate to send this out in the midst of the protests, but of course, they are ongoing as there is still work to do (despite the cameras being off!) and we can all find joy in small corners of the world while we continue to do the long, hard work of making our country a better, more equitable, more just place.
I've been trying to consistently donate to causes since May, and as someone that works at a non-profit, I will heartily recommend setting up a recurring donation if you can—even something like $10 or $20 will really have an impact over time.
Some groups to check out & support (other folks have put up good lists as well)
And of course, there is still work to do. The good thing is there are now tons of resources out there about combating racism and un-learning a lot of the history we have learned, so there's no excuse for not diving in.
Finally, if you want to hear me wax poetic about memorialization and what it says about history (and why we should be very much in favor of removing Confederate monuments) you can check out the thread here:
https://twitter.com/hummeline/status/1276230415355793409
Anyway, this feral peacock seems to speak for all of us in our views of this year:
We're all trapped inside, but some people are quarantining with ghosts! I am obligated to say, as someone that lived in haunted housing for the entire time I went to school adjacent to a Civil War battlefield, there are stories about people (especially Victorians & Edwardians!) having both auditory and visual hallucinations caused by carbon monoxide poisoning, so please check your carbon monoxide detector if you see ghosts but also: get lost in the wikipedia wormhole with me. Disclaimer: I did see some weird stuff that has never been explained, so your mileage may vary.
Just in case you're looking for a new inkwell, here is one of Sarah Bernhardt, titled Self-portrait as a Chimera. It's estimated to go for £20-30K, so get those bids in now. The quill pen rest is in her hair! You can't lose.
Just can't beat this title: Bolivian orchestra stranded at 'haunted' German castle surrounded by wolves. Speaking of things I would think were ghosts in a dark room, the Inn At Little Washington is adding mannequins to their (socially distant) dining room to make patrons less lonely—obviously my favorite is the… proposal? …going on on the right, but is very quickly followed by:
Servers will be instructed to pour them wine and to ask them about their evening.
"How do we know what things looked like in the past" is always an interesting question, particularly when we're dealing with things before the invention of the photograph. So I'm excited that a biologist and an art historian are teaming up to look at art as a way to trace the evolution of fruits and vegetables. Better that evidence than what has come before, i.e. the Horniman Walrus, which was stuffed by someone who didn't realize that walruses had wrinkles:
A good pairing is this piece about the origins of the home aquarium in mid 19th C. England (17 min) with some beautiful period lithographs of underwater life (uncredited in the original! despite being by the author's wife!)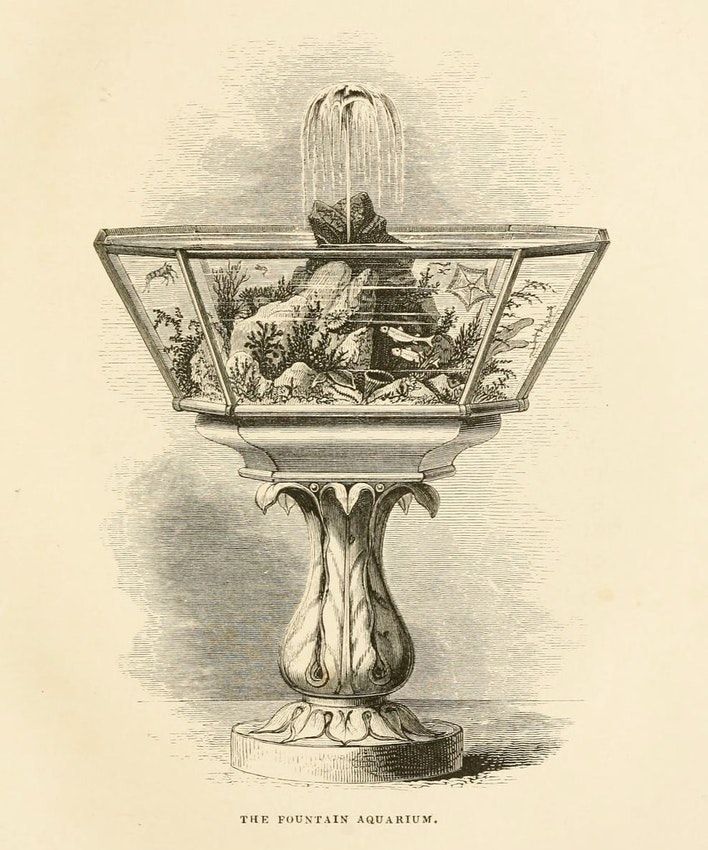 I very much appreciate just how extra the Victorians can be sometimes:
Gosse described how in the rock pools of the coast can be seen a glimpse of the prelapsarian bliss that reigned before the fall, and so also an insight into the state of nature that shall reign when Christ returns.
There ya go.
If you want to really question everything you've learned, dive into the world of paleoart, where artists have pointed out that oftentimes, the way we assume dinosaurs look based on their skeletons can lead to some skewed interpretations of the results. C.M. Koseman has done some great drawings of what modern animals would look like if we interpreted their skulls the same way—here's a hippo:
This old interview with the creator of Dark Souls seems appropriate to the above:
"I remember, when I was drawing the Undead Dragon, I submitted a design draft that depicted a dragon swarming with maggots and other gross things. Miyazaki handed it back to me saying 'This isn't dignified. Don't rely on the gross factor to portray an undead dragon. Can't you instead try to convey the deep sorrow of a magnificent beast doomed to a slow and possibly endless descent into ruin?'"
On the other side of the coin, I found out about Popeye Magazine recently—a Japanese magazine in the 70s that explained American youth culture to their Japanese equivalents. The covers are incredible, as is the tagline: Magazine for City Boys.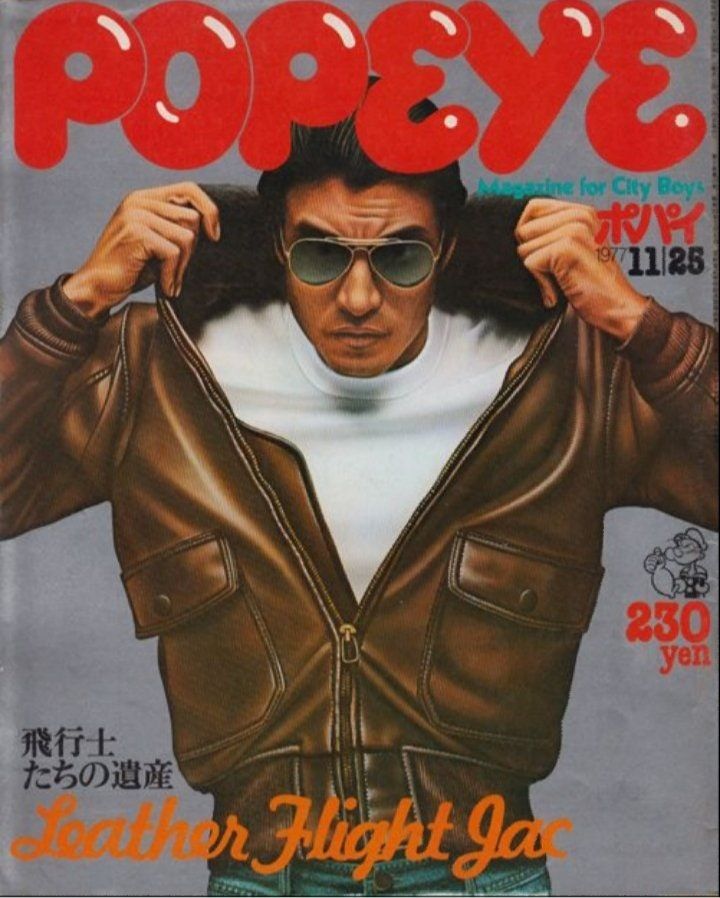 Two long reads while we're stuck inside:
From the LA Times, the story of the prince of Qatar "attending" USC and everything that went along with that (22 min):
Once classes began, Al Thani displayed little enthusiasm for his studies, according to people who worked for him. He spent much of the day in his suite at the hotel, playing video games with his entourage and working out with a trainer, former employees said. He passed many evenings chatting with friends at Urth Caffe. On infrequent and brief trips to campus, he liked to stroll the grounds and visit dining establishments, the employees said.

Yet he made the dean's list three times.
And from the New York Times, the story of Ed Dwight, set to be the first Black astronaut back in the Gemini days (25 min):
Dwight was featured on magazine covers, accepted national awards from the Urban League and was photographed with Charlton Heston. By Dwight's measure, he was receiving 1,500 fan letters a day. "I had a private secretary," Dwight told Ebony magazine in 1984. "I was sending out 5,000 press photographs a month, and I made 176 speeches the first year."

"He was as popular in the African-American press as John Glenn was in the white press"
And finally, I love this story from the LA Times about Ben Barcelona, who visits a different museum in Los Angeles every day. COVID has stopped his daily outings, but the museums have been reaching out to make sure he's ok and sending him articles! It brings me joy.
Find your joy in this time. Take breaks. Wear masks. Be kind to your community. More to come from me soon, the internet shows no signs of abating.